Service system
Sales Service
pep
® Li De film
Reliable choice for peace of mind
Standing for professionalism, responsibility and efficiency
Leading Global R&D Chain
Efficient logistics response:
The distribution team of HiTeC provides first-class logistics services and ships products within 24 hours.
Traceability system:
HiTeC's powerful quality assurance system enables all information from every batch of products to be traceable for targeted investigation in case of any problem.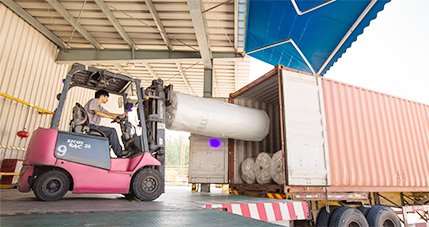 Tailor-made approach provides solutions to any problem

Powered by a strong global R&D database, Shanghai HiTeC Plastics offers customized answers to its customers' needs for agricultural films, so as to maximize their economic benefit.
Copyright:Shanghai HiTeC Plastics Co., Ltd. 沪ICP备19041329号-1
沪公网安备 31012002005144号